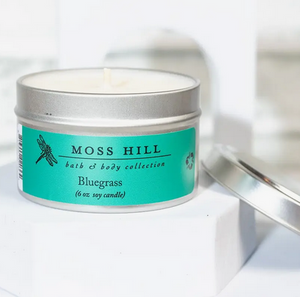 Treat yourself to a relaxing night in with this Soy Tin Candle! Made with soy wax and cotton wicks for a clean burn, this candle will fill your home with the irresistible aroma of Bluegrass. Light the wick and kick back – you deserve it!
Bluegrass: Hints of oak, vanilla and a whiff of grass make a unique scent for our home state.
Made in Louisville, Kentucky.  6 oz.