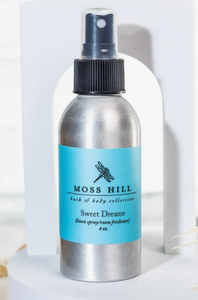 This 4 oz bottle is filled with potential! Spray on clothes, towels, in your car or anywhere! Bonus tip: spray on your shower curtain to keep your bathroom smelling fresh! The steam from your shower will revamp the scent particles!
Sweet Dreams: A soft combination of vanilla and white tea.
Made in Louisville, Kentucky.  4 oz.